Why join our team of Company Owner Operators?
Motorcar Auto Carriers is one of the largest vehicle shipping service providers in the country. With more than 15 Years in the automotive transportation industry, MCAC safely and efficiently transports more than 90,000 vehicles every year. From motorcycles to vans; from cars to specialty vehicles, MCAC drivers deliver.
MCAC main offices are in Commerce City, CO and we have terminals in Cottage Grove, MN and Greer, SC. Our drivers are domiciled all over the United States. We are primarily a new vehicle carrier with ninety percent terminal-to-dealer dispatch.
Current OEM Contracts
BMW – Greer SC (Plant)
Chrysler – Cottage Grove MN (Ramp)
Chrysler – Belvidere IL (Plant)

Chrysler – Jacksonville FL (Port)
Chrysler – Elwood IL (Ramp)
Top notch company:
Chrysler Service Excellence Award/2012
One of only two Carriers recognized
23 Carriers in Chrysler Network
ePOD Compliant
Chrysler mandate – July 1, 2014
MCAC 'Live' Rollout – April 1, 2014
SmartWay Transport Partner
EPA collaboration w/Freight Sector
Improve energy efficiency
Reduce emissions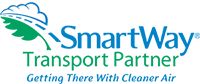 Would you like to speak with a Transport Specialist? The MCAC team is always available to answer your questions and discuss your auto transport needs.